Techniques to Reduce Potential Exposure to the COVID-19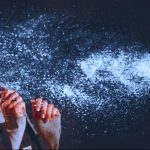 Over the last few weeks, I have had a series of conversations with my clients and colleagues regarding the Coronavirus Disease 2019 (COVID-19). While some insight has been gained, there is still a lot to be learned. This includes the vulnerability of COVID-19 at elevated temperatures, similar to the more commonly encountered influenzas (e.g., the Flu), which wane after the Winter season.
A lot of information is being published regarding COVID-19, including the World Health Organization (WHO) declaring a Pandemic Alert on March 11, 2020. While this type of alert can assist with enhancing awareness of the need for countries to take additional measures to protect their citizens, here are few tips that can assist you, your family, as well as your employees with reducing potential exposure to COVID-19. Note: these techniques are based upon input from both the Center for Disease Control (CDC) and the WHO.
Again, some of these techniques may sound very basic or simple, but they can prove to be very effective. In addition, these techniques are easy to implement and continue using. To summarize: wash your hands, remain home when you are sick, and cover your mouth and nose when you cough or sneeze. Finally, keep an eye out for each other and be your brothers/sister's keeper.