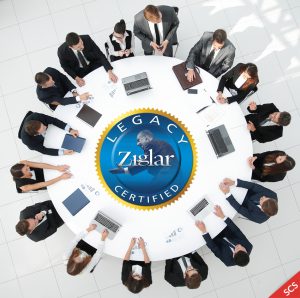 Safety Culture Strategies is pleased to provide a series of  "Best You" employee engagement sessions that are based upon proven Ziglar Institute strategies to empower individuals and, in turn, organizations.  By focusing on individual needs, as well as personal accountability and ownership, attendees can maximize their contributions within their family, their company, and their community.
Through participation in the "Best You" training, your personnel can become further empowered, including a better understanding regarding how they can directly contribute to the success of your company.  In turn, this training can also enhance their quality of life away from the office, including their relationships with families and friends.  Through use of the "Best You" processes, companies have also realized reduced absenteeism, increased morale, and an enhanced safety culture.
The "Best You" process is comprised of three modules:  Goal Setting and Achievement, Building the Best You, and Building Winning Relationships.  Each of these modules are strategically aligned to compliment the others, with participants gaining valued insight regarding how they directly contribute to the success of your company.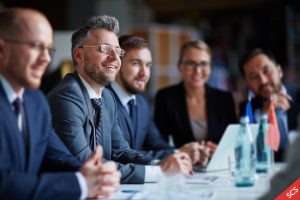 Led by Mike Kinney who is a Ziglar Legacy Certified Trainer, his expertise and insight to assist you with enhancing the foundational elements of your company.  Training classes are commonly comprised of 10-15 attendees, with training sessions being structured so that participants have numerous opportunities to participate in the process.
Mike works with companies to determine and customize the presentation sequence for the "Best You" modules as well as offering considerations to assist with selection of participants.  Base fee is based upon 10 participants.  This can be expanded to a maximum of 15, refer to fee discussion below.  While actual attendees can be changed at the discretion of the client, the base fee is not reduced if less than the 10 confirmed attendees are present.  Each session is approximately five hours in duration.
In addition to being a Ziglar Legacy Certified Trainer, Mike Kinney is also a Board of Certified Safety Professionals (BSCP) Certified Safety Professional (CSP), with over 30 years of experience assisting companies improve their safety programs.  He is also a graduate of Rapport Leadership International and was previously certified as a professional facilitator by the International Association of Facilitators (IAF).  Mike has authored dozens of technical papers addressing numerous aspects of facility/worker safety.  Mike's soon to be published book addresses options to enhance the safety culture at companies large and small.
Contact SCS today to determine if we can provide you an improvement to your current employee developmental program.
BEST YOU FEATURES AND BENEFITS
COPPER

$

100

per session

15 Minute Overview of Curriculum

50 People Maximum
SILVER

$

250

per person

Based on a 10 person minimum

No More Than 15 Per Group

One Five-Hour Session

Offsite Conference Room Available for an Additional Fee

Includes Workbook and Other Materials

Certificate of Completion
GOLD

$

595

per person

Based on a 10 person minimum

No More Than 15 Per Group

Three Five-Hour Sessions

Offsite Conference Room Available for an Additional Fee

Includes Workbook and Other Materials

Certificate of Completion