One of the greatest challenges faced by event planners today in the new business sector is selection of a keynote speaker who can provide a memorable experience with current and relevant content.
Do your employees believe an accident-free workplace is a possibility? Let Mike Kinney convince them that it is absolutely possible if they are highly motivated, committed and have a vision for it. In this unique, fast-paced presentation, one of the top motivational speakers in the safety field shows viewers how changed attitudes produce safety.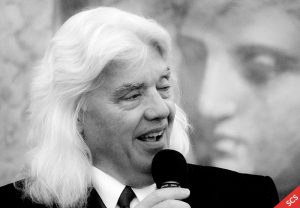 As an event planner, do you strive to bring measurable results as a result of your keynote speakers? Is the goal to bring noticeable engagement between your keynote and the audience?
People relate to people, and at the end of the day that's what really counts. Stunted employee morale and motivation has significant repercussions on both productivity and the workplace safety environment.
Speaker Mike Kinney can offer an entertaining and informative keynote at your event can make all the difference in boosting morale and increasing employee satisfaction. Mike Kinney's work has focused on guiding industry level change and advising on industry best practice guidelines in support of performance improvement as well as enhancing workplace safety.
HOW DOES YOUR SAFETY CULTURE PIE SLICE UP?
Mike works directly at the industry level with many industry groups and associations to assist them in guiding change throughout their industries.  He has been actively engaged with a multitude of industries including: commercial nuclear power, mining, research facilities, construction, manufacturing, aviation and more.
KEYNOTE SAFETY CULTURE PRESENTATIONS
KEYNOTE EXPRESS

$

500

15 MIN

Business Casual

Basic Safety Culture Awareness Message

Requires 14 Days Advanced Notice
KEYNOTE STANDARD

$

2500

30 MIN

Business Formal

Getting the Safety Culture You Want

30 Days Advance Booking
KEYNOTE PLENARY

$

4500

45+ MIN

Formal

Custom On Request

60 Day Advance Booking
What people are sayin about SCS…